Community Development Programs
Balesin Island Club supports the island's residents through various community development programs. One of the program's main thrusts is the hiring of local residents to train with and eventually become part of the island's workforce. The club employs its staff from a community of around 2,000 people. The children of these workers also become scholars of Balesin Island Club. Eventually, upon reaching high school, they may choose to take their "on-the-job training" (OJT) in the club, effectively becoming skilled workers in the luxury hospitality industry.
Balesin Integrated School
The Balesin Integrated School is an island-based school that serves the needs of the children of Balesin Island's local residents. Founded in 1999, it is a direct beneficiary of Alphaland Corporation. The company regularly donates materials and supplies during the Christmas holidays and other special occasions. Aside from supporting the school through charitable donations and funding teacher salaries, Alphaland also grants scholarships to deserving students, many of whom continue their further education at top universities on the mainland.
Every December, Alphaland Corporation shares its blessings with those less fortunate through a yearly outreach program. The beneficiaries of this annual event are the residents of the local Balesin island community. Members from various Alphaland departments are chosen to fly to the island for a day of fellowship and camaraderie. While on the island, they pack Christmas ham and fruit baskets, attend a thanksgiving mass, and share a simple yet meaningful meal in celebration of the true meaning of the season. The children of the local residents are also treated to a magic show, parlor games, and loot bags.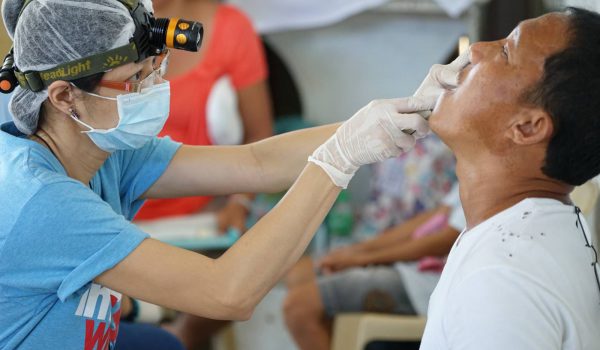 Dental mission with Balesin Christian Fellowship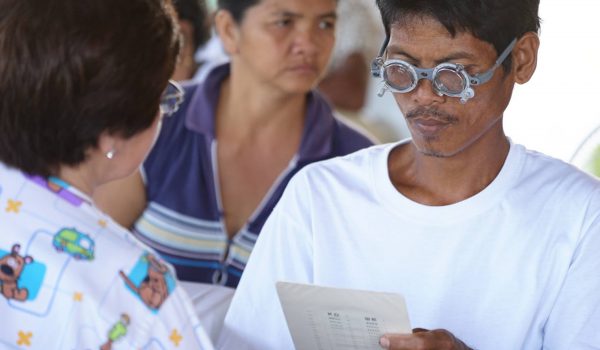 Medical mission with Balesin Christian Fellowship
Outreach program at Barangay Balesin Island
Alphaland Balesin Island Club participates in the annual International Coastal Cleanup, the world's largest volunteer event on behalf of ocean health. This event is dedicated to improving beaches, coastal areas, and their surroundings.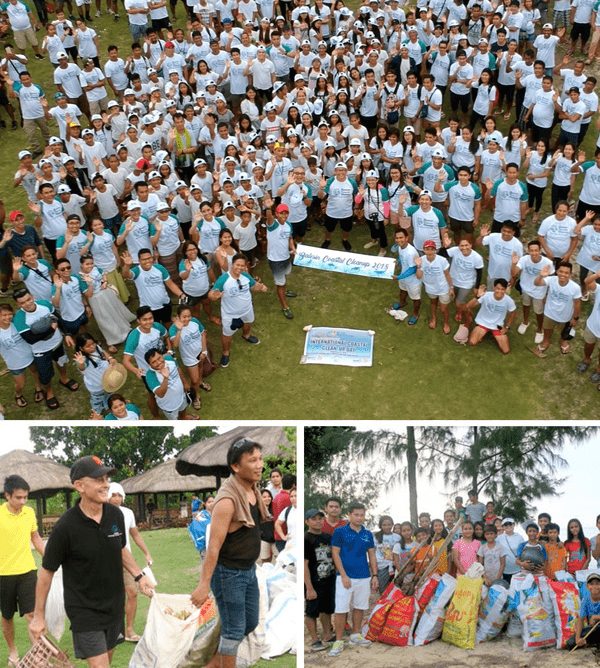 Volunteers at the Annual Coastal Cleanup in Balesin
Alphaland Supports Typhoon Yolanda Relief Efforts
November of 2013 was a cruel month for the Philippines. Super typhoon Yolanda (international code name: "Haiyan") blew into the country with maximum gale force winds and strong torrential rains, devastating an already ravaged Visayas region that had barely recovered from a 7.2 magnitude earthquake a month before. Alphaland Corporation, like so many Philippine companies, joined hands with the rest of the country by being one of the first to conduct its own relief operations. "Flights of Mercy" utilized Alphaland's fleet of planes and pilots to carry much-needed medical supplies and manpower to areas that other relief efforts could not reach. The company also used its annual Christmas party budget to purchase additional medicine and medical equipment for the survivors. Alphaland employees also did their share, by packing relief goods at the Alphaland Balesin Island Club Hangar or donating whatever they could, in cash or kind.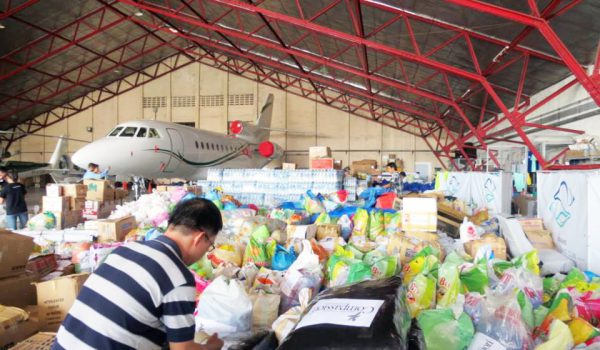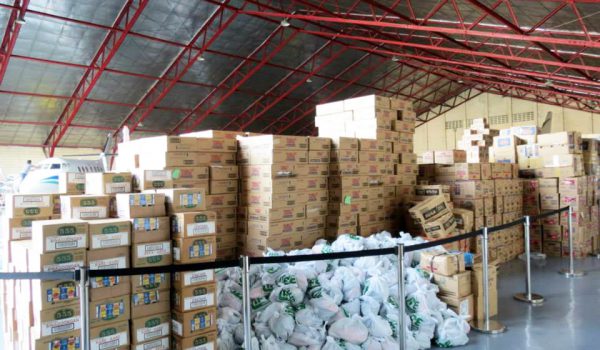 Relief goods packed by Alphaland employees at the Alphaland Balesin Island Club Hangar
Employees loading relief goods in Alphaland's planes
© 2022 Alphaland Corporation All Rights Reserved