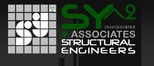 Aromin & Sy + Associates, firmly grounded in a proud tradition of structural engineering, has maintained a continuous practice of consulting engineering since its inception in 1983. The company was originally known as Aromin, Origenes & Associates, Inc.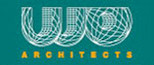 Wong and Ouyang (HK) Ltd.
Wong and Ouyang (HK) Ltd., incorporated in 1983, was founded as Wong, Ng and Associates in 1957, which then became Wong, Ng, Ouyang and Associates in 1964, and Wong and Ouyang and Associates in 1972. Wong and Ouyang is a well-established group of architectural and engineering practice with over 250 professional and support personnel.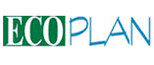 EcoPlan is an international Land Planning and Landscape Architectural firm specializing in the planning and design of resort and residential environments worldwide. EcoPlan's portfolio of work spans 24 countries, with an emphasis on the Southeastern United States, Caribbean and Latin American regions. In each project, EcoPlan's goal is to develop creative solutions, while pursuing the highest level of ecological sensitivity possible.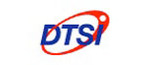 DTSI is a leading onshore and offshore systems integrator and technology solutions & services provider, with offices in both the US and Asia. DTSI simplifies business operations for your company.
ecoSolutions is a fully integrated design firm of engineers specializing in sustainable buildings and urban master planning. ecoSolutions provides innovative engineering solutions and works closely with architects, developers and government sectors within the building industry across new development and existing buildings.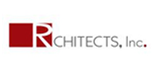 RCHITECTS, INC. was established in August 2008 by Jose Pedro C. Recio after 20 years as a partner in his former firm RECIO+CASAS. RCHITECTS, Inc. has quickly established itself as a firm that continues its expertise in design, encompassing residential, commercial, hospitality, and institutional work.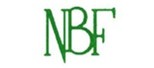 N.B. F. Consulting Engineers
N.B. F. Consulting Engineers was established in 1982 and was incorporated in 2008 as NBF Consulting, Inc. It is an engineering consultancy that specializes in sanitary /plumbing engineering, environmental / sewage systems, water resources, supply and distribution system, storm drainage systems, civil works engineering, fire protection engineering, automatic fire sprinkler systems and special extinguishing systems.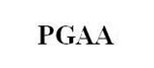 PGAA Creative Design is a professional design firm that offers consultancy services in site planning, urban design, and landscape architecture. With over 25 years of combined experience, the company and the principal's track record includes close to two hundred completed projects in eleven countries, including Singapore, Malaysia, Indonesia, Myanmar, Vietnam, Brunei, India, the Philippines, China, Bahrain, and the Kingdom of Saudi Arabia.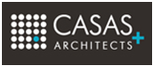 Casas + Architects is one of the leading Architectural firms in the country with over 20 years of international and local experience in the field of Architecture. Casas+Architects' thrust is excellence in the field of architecture and interior design. The projects undertaken demand high and concentrated level of attention, whether for a single dwelling house or the more complex intricacies of a mixed-use high-rise development. Formerly named Recio + Casas, which was co-founded in 1988 by the firm's principal architect, Carmelo Casas, was responsible for several major projects across Asia such as First Pacific Bank in Hong Kong, Mandarin Hotel Macau, Thailand's Stock Exchange Building, Phuket Yacht Club, Pacific Plaza in the Philippines, and the Queen's Park Casa by Land & House.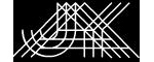 Jorge Yulo is the Principal of Jorge Yulo Architects, whose works in modern and abstract design have been met with enthusiasm from local designers. In the USA, he worked in the office of Cabrera/Barricklo Partnership in New York and in the Philippines worked with the firm of Leandro Locsin and Partners. Yulo earned his Bachelor of Arts Degree majoring in painting from Hampshire College and a minor in interior design from the University of Massachusetts. He acquired his Master of Architecture degree from Rennselear Polytechnic Institute in New York. He also has a Master in Entrepreneurship degree from the Asian Institute of Management. He is a lecturer and professor at the College of Architecture, University of Santo Tomas, Philippines.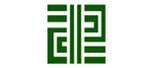 L.R. Punsalan and Associates
L.R. Punsalan and Associates was established in 1974 in fulfillment of the desire of its principal organizer and his associates to have a venue with which they could fully utilize their engineering background and specialized training and experience in the field of mechanical engineering designs and consultation works.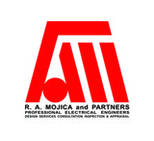 R. A. MOJICA and PARTNERS (RAM&P)
R. A. MOJICA and PARTNERS (RAM&P), an ISO-certified company, is a 100% Filipino-owned Professional Electrical Engineering firm which holds office in Makati City. It was formed in 1987 by Raladin "Lad" Mojica. RAM&P specializes in design, consultation, inspection/appraisal, and construction coordination for a wide range of projects: small, medium or large-scale, of both private enterprises and public agencies. In all of its projects, the firm commits to render professional, competitive, quality and prompt engineering services to its clients in the Philippines and abroad.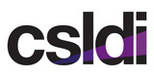 Christine Sicangco Lighting Design, Inc.
Christine Sicangco Lighting Design, Inc. is one of the few independent lighting design consultancy firms in the Philippines with the international education, background, and experience with its principals having lived and worked in both the East and West Coast (USA) for nearly a decade. CSLDI is a design firm that focus on architectural lighting design for all interior and exterior venues and is currently working closely with the top architects, interior designers and artists for prestigious clients and developers here in the Philippines. Projects include Commercial Retail Malls, Hotels, Resorts, Museums, Hospitals, Embassies, Corporate Offices, Residential Horizontal and Vertical Towers, Spiritual Centers, Master and Urban Planning as well as high end private Residential projects.

TCGI Engineers, an ISO 9001:2008 Certified Engineering Company Firm is an independent, employee-owned firm based in Makati City, Philippines. The Company's initial construction of a number of industrial and commercial projects in the country.

Since its founding in 1973, the company has grown steadily, both in terms of staff and expertise. Today, TCGI draws its strength from the experience of more than three decades of providing integrated engineering services in the planning, design and implementation of industrial, commercial and institutional projects including public infrastructures in the government and private sectors, both in the Philippines and overseas, particularly in Kuwait, Japan, Hawaii, the Republic of Palau and other islands in the Pacific and Micronesia.

GSN + P Architecture Studio
Established in June 1995 as a multi-disciplined architectural and interior design firm with an extensive portfolio involving corporate, retail, hospitality, commercial and residential projects, among others. Combining with their individual line of expertise, the Partnership of Go, Soriano, Nepomuceno and Partners seeks to consistently come up with fresh ideas and creative solutions anchored on invaluable experience attained from previous undertakings, backed up by a young and dynamic design team. The firm aims to inject exceptional quality, economical, practical but elegantly dignified in its final output.
Enrico M. Sison is a key member of the team at Balesin. Rico has been working with the company for more than 20 years, starting with Tagaytay Highlands. He is a gifted designer, well-travelled, and fully appreciates the design objectives. Rico is given credit for the world-class design of the facilities and the landscape at the Balesin Island Club.
© 2022 Alphaland Corporation All Rights Reserved